WHY CHOOSE US?
Professionalism, inventiveness, speed and optimization of resources.
N.R. Carpenteria Meccanica manufactures structures for the energy, automotive, plastic-insulating, oil and foundry sectors. Our company creates works at the request of the customer, creating high-level structures including ovens and tanks for the heat treatment of materials, tanks, columns and autoclaves, laths, ladle wagons, bases, reducers beams for trestle gantries. N.R. Carpenteria Meccanica guarantees the product with all the quality specifications and standardization, sandblasting, painting and any customized mechanical processes upon customer request.
Certifications that guarantee our skills and competences.
Every project, every request is managed and implemented with the most sophisticated standards and technologies. We are certified with the most authoritative internationally recognized associations.
To check or consult all the documentation, you can view it in the appropriate section. You will find it in the popular PDF format and for viewing we recommend the use of Adobe Reader software.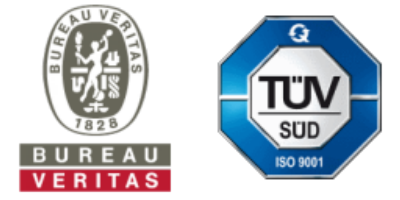 N.R. CARPENTERIA
These are impressive creations that tell our work and our realization and organizational skills in the creation and final transport

Your browser does not support this video but you can download it here VIDEO.