N.R. CARPENTERIA MECCANICA Design, construction and support of medium-large mechanical carpentry systems.
N.R. Carpenteria Meccanica has been operating since 2005 in specialized production for the mechanical and medium-heavy carpentry sector. In the years to come, the company creates an industrial group by absorbing various production realities, making its work appreciated both nationally and internationally, representing its works on various occasions at world fairs. The desire to reach ever higher quality standards pushes the company to invest forces and energies in the development of innovative and cutting-edge technological solutions concerning the metal structural work sector. Each structural work complies with the most stringent Italian and European and international regulations, as required by the Technical Standards for Construction and by the new EN 1090 standard. With the experience gained, sector specific certifications and structural developments N.R. Carpenteria Meccanica today dedicates its production to extremely sophisticated level satisfying creations the requests of international customers, not forgetting the customers who favored the growth of our company.
Our company, expert in the structural carpentry sector, guarantees the use of qualified and identified raw materials, assembled in total compliance with all sector regulations. Our experienced and trained staff is also available for scheduled mechanical maintenance or for extraordinary interventions on industrial plants, even if not produced by us.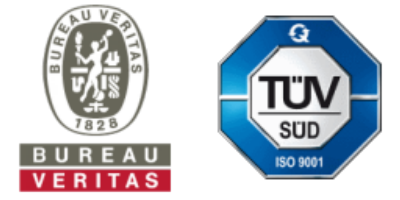 CERTIFICATION
The partner company producing Special Hydraulic Presses, NRCM SRL markets our creations internationally. N.R. Carpenteria Meccanica enjoys sales and distribution channels all over the world, with customers of absolute value.

Italian experience and style: the strength of our company is based on these principles.
---